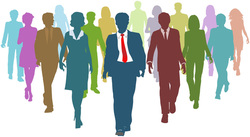 Who You Are

You are a small business owner in the building phase of your business. Employing people is new and stressful to you and you need to set up systems, but you are not sure where to start. You have a great business that you are very passionate about, but the idea of HR paperwork, employee files, recruiting, employee discipline, termination, and employment regulation compliance is stressful and overwhelming to you. You want to handle the aspects of your business that excite you.
---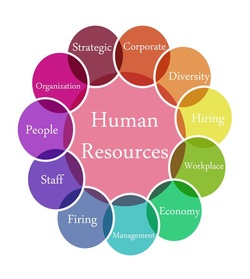 What Your Challenges Tend To Be

The process of hiring employees seems daunting to you and you are afraid of making a wrong decision when choosing a candidate to hire. You are not sure where to find quality applicants, and lack processes in bringing them on board. Once employees are hired, you have difficulty delegating work to them, and trusting them to take care of your business the way you do. You may have hired an assistant or an office manager, but they don't have the HR Training and background needed to protect your business and maintain efficient HR processes.

You also do not know what employment regulations apply to your business, and any fine or lawsuit to due to non-compliance could cause you to lose the business you have worked so hard to build. You care about doing things the right way. You want to be successful for years to come and develop a reputation as a sought after employer.
---
What You Need Most Right Now

Your primary focus needs to be in protecting your business from costly lawsuits and fines by developing compliant processes, policies, and employment practices. Expert guidance is necessary for understanding what employment regulations apply to your business.

You need help building a team of quality employees that will be the foundation of your business as it grows. You need systems to streamline your recruiting efforts and protect you in this litigious society. Assistance in setting up HR processes and systems is key to achieving your goal of establishing recruiting and employment strategies. Your employees need coaching and development so that you can trust them to help you run and protect your business.


What Elite HR Team Program You Would Thrive In...

We help you establish strategies, implement processes, and ensure compliance with employment regulations.

1. We work with you.
The Learner Package -
The Learner gives you all the tools you need to implement your legally compliant HR Function.
Elite HR Business School (2 users) • Retention Surveys (1) • Monthly Q & A Calls (12)

The Minimalist Package -
The Minimalist gives you all the tools you need to implement your HR Function.
Elite HR Business School (2 users) • Employee Handbook (1) • Retention Surveys (2) • Monthly Q & A Calls (12)

Handbook -
Elite HR Team cam help you in the creation of an Employee handbook, customized to your business, with attorney drafted policies.

2. We teach you.
HR Bootcamp – Our monthly HR Bootcamp is a 4-hour employment law review, and we are always adding topics as they become relevant. This program is approved for 3.5 HRCI continuing education credit hours.

Elite HR Business School - Learn how to protect your business and create a culture of excellence. This bi-monthly program will give you all the tools you need for compliance. Hands-on training allows you to audit your files and processes and peer networking puts you in touch with other business owners and office managers.

3. We do it for you.
The Basic Package – If you feel you want more help, you can hand off your HR function to a team of experts. You can purchase a package with as little as 10 hours per month, or up to 80 per month. The Basic package will give you everything you need to run your business with peace of mind. It includes:
Elite HR Business School (2 users) • Employee Handbook (1) • Retention Surveys (2) • Monthly Q & A Calls (12) • Sexual Harassment & Diversity Awareness Training (1) • Direct Email and Phone Access • and 10 Hours/Month Retainer